Company News
"Happy New Year" tug of war, rope skipping competition was successfully held
Release Date: 2017-01-02 16:09:00 Source: Browsing Times:
The morning of January 1st, Shandong building Aluminum Company Limited held a warm atmosphere, great in strength and impetus "to celebrate the new year's Day" tug of war, rope skipping competition in the company extrusion workshop, more than 20 teams, from the company's production workshop and the Logistics Department of 300 people participated in the competition.
After fierce competition, extrusion workshop, oxidation workshop, painting workshop not surprisingly swept the men's group of winners, tug of war, women's first two respectively finished products, packaging workshop, skip game Championship also belong to the product library and packaging workshop.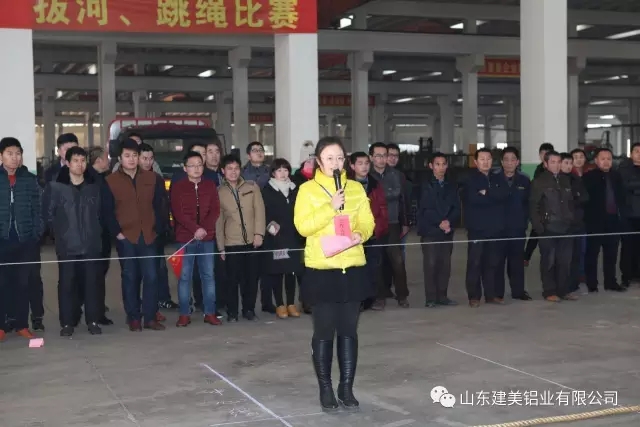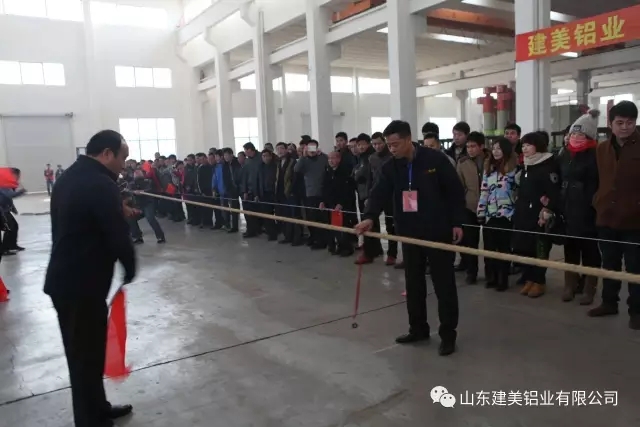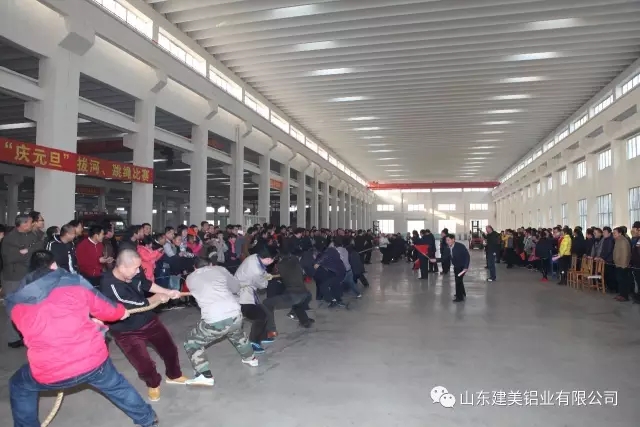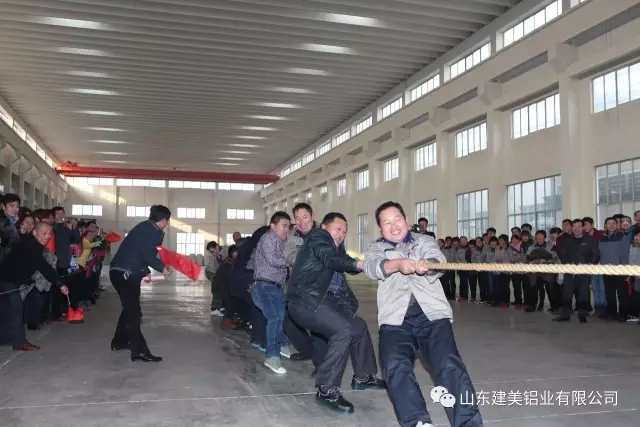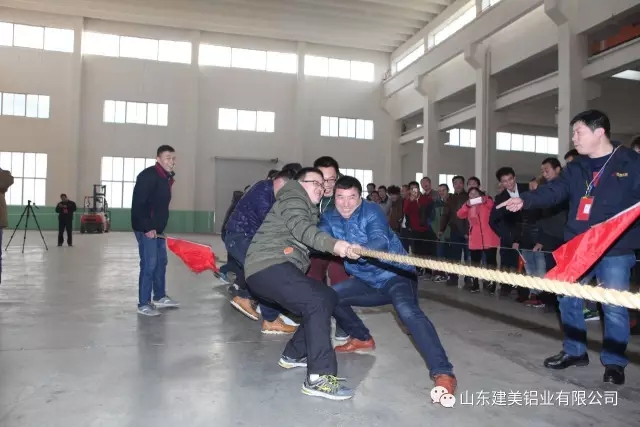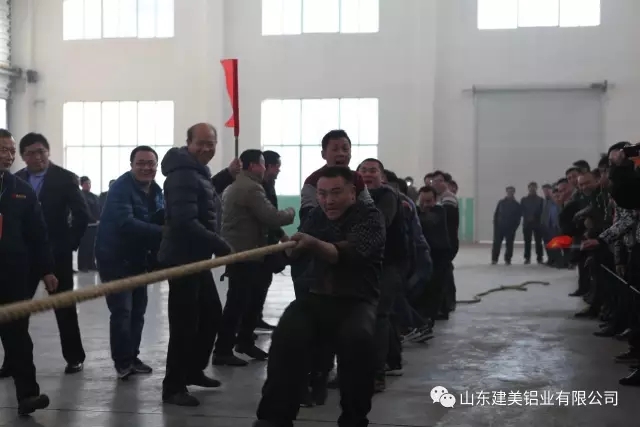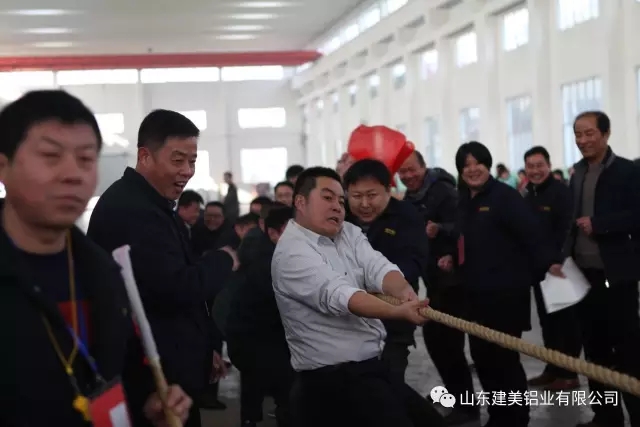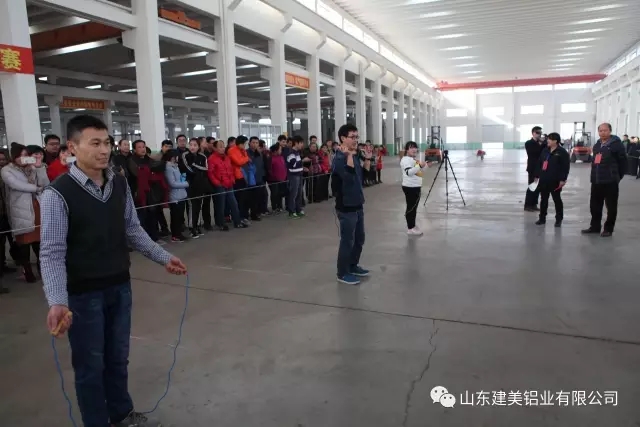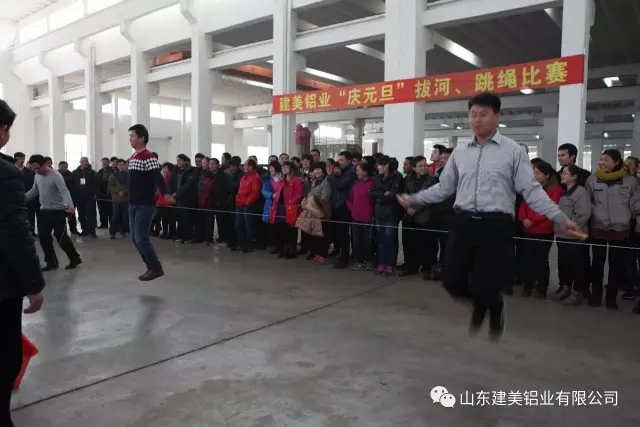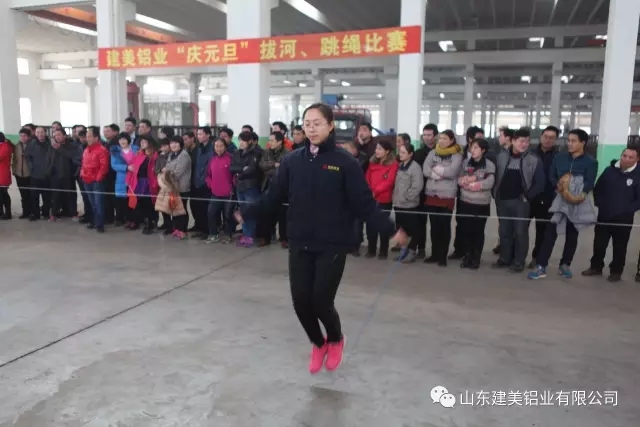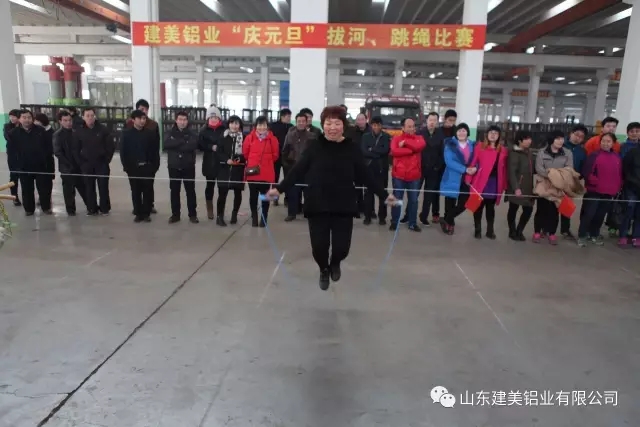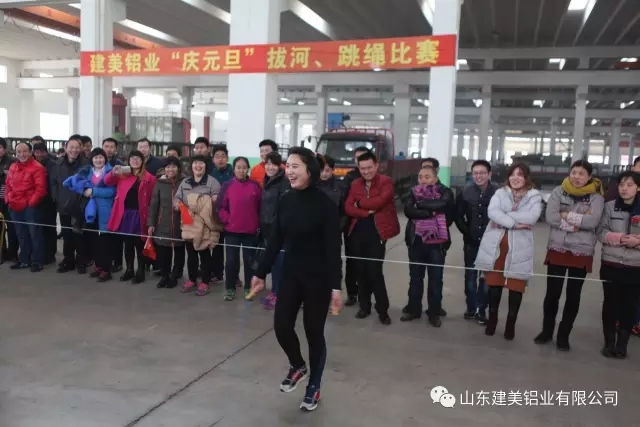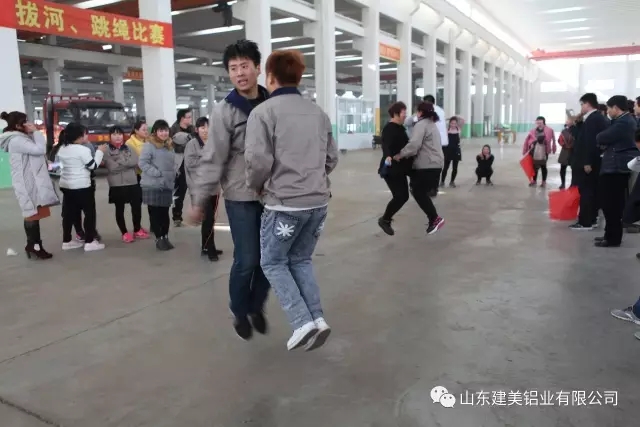 The contestants and field staff enthusiasm, intense competition, each participating team members together, give full play to A fighting spirit soars aloft., the beauty of unity and cooperation, the courage to fight the spirit of.
This competition activities to strengthen the exchanges and contacts between company employees, and enhance the enterprise cohesion and centripetal force, showing high spirited, solidarity and cooperation, the spirit of hard work, like a chapter for the coming 2017!
Previous"China's new songs" in the second quarter of the National City
Next"2016 annual conference of commendation and celebration