Company News
[Focus] Alcoa was invited to participate in the 2017 SEE Ecological Society of A
Release Date: 2017-11-13 14:06:51 Source: Browsing Times:
In November 7th, the 2017 annual meeting of the SEE ecological association of Alashan was held in Hunan, Changsha, and the seventh governance team election was held during the conference. On the same day, more than 600 people, including 22 members of Alashan SEE life group, attended the event. As the member of Alashan SEE ecological association, Mr. Ceng Qiang, chairman of Shandong Aluminum Co., Ltd. was invited to participate in this conference.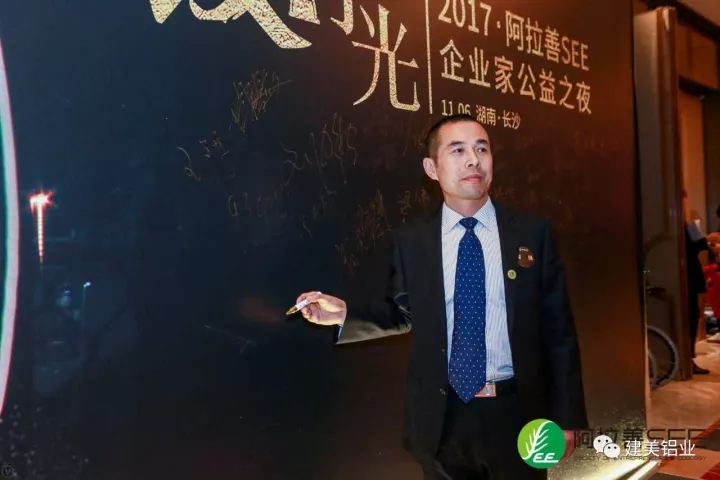 Mr. Ceng Qiang, chairman of Shandong Jian Mei Aluminum Industry Co., Ltd.
According to the General Assembly agenda, on the morning of 7, Alashan SEE ecological association for the sixth session of the board of supervisors Zhou Zhou, President Qian Xiaohua, chairman of the Committee Charter Joe Wenjun respectively do the Council and board of supervisors and the articles of association committee work report. Two years, Alxa SEE ecological association in environmental projects mainly focus in the field of environmental protection, the prevention and control of desertification, ecological protection and natural education, green supply chain and pollution prevention and control, to the development of environmental protection industry as the foundation, trying to create a public offering of products and brand project financing, so as to establish a by scientists, NGO entrepreneurs, government and social public participation in protected mode. In this process, the rapid development of institutions, as of now, Alashan SEE ecological association membership has reached 758 people.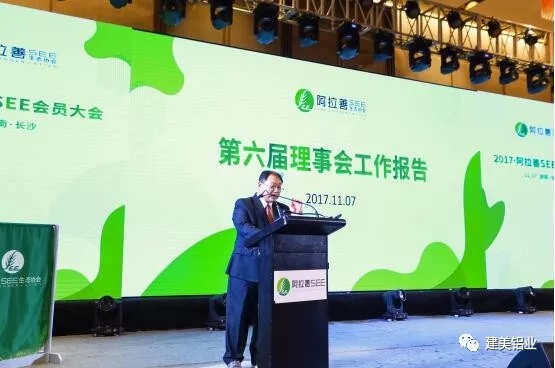 After the meeting, report nearly 12 hour speech answering, vote tellers and other sectors, ultimately, all members of the seventh management team are in turn elected, among them, from Hubei project center entrepreneur Ai Luming was elected member of Alashan SEE ecological association's seventh president, from North China Project Center entrepreneurs member Dong Guoqiang was elected as the first vice president from Shenzhen, project center entrepreneur member Wang Jigang was elected vice president in second, Zhou Zhou was re elected to the board of supervisors, Yan Jun was elected chairman of the Committee charter.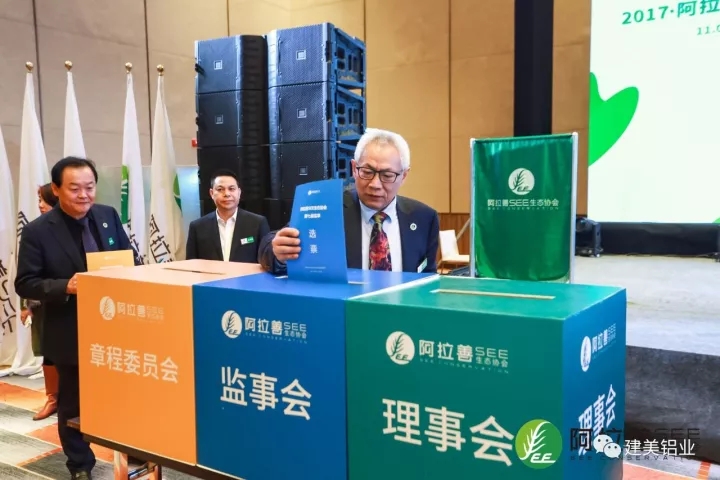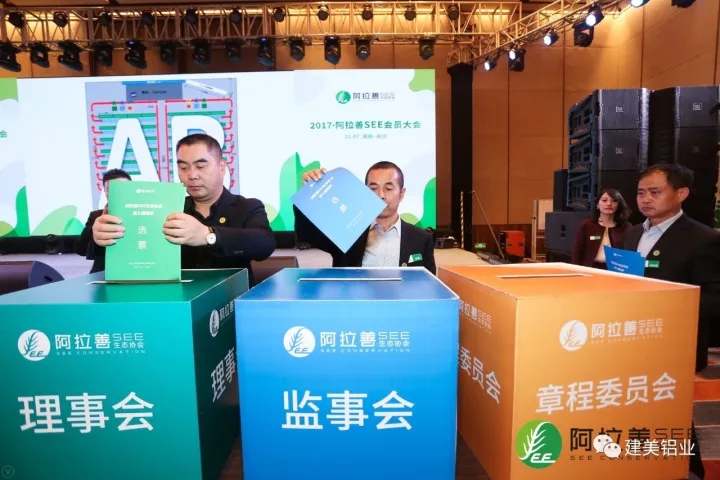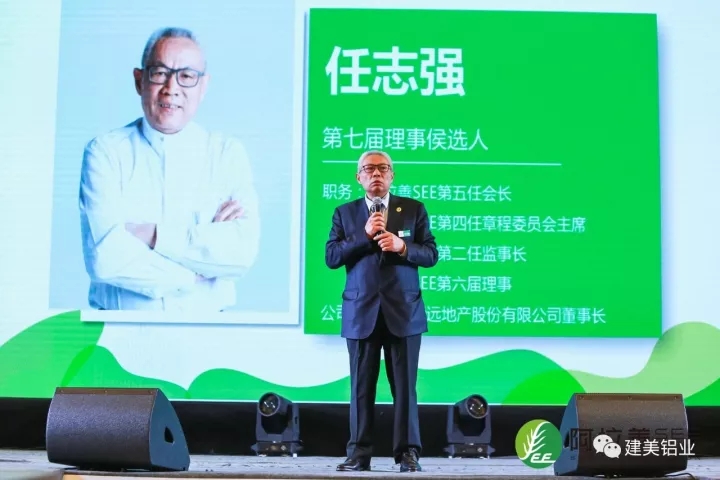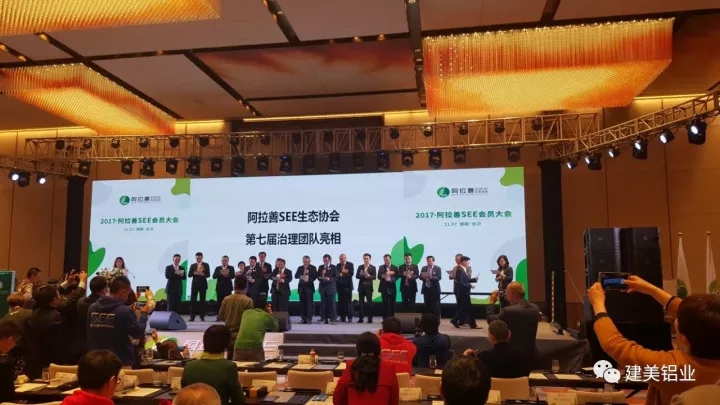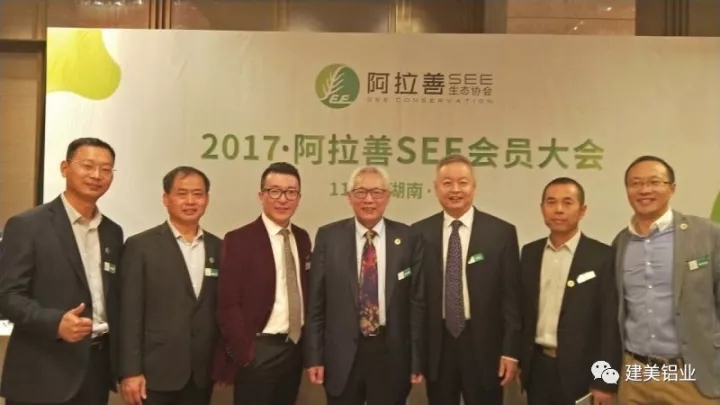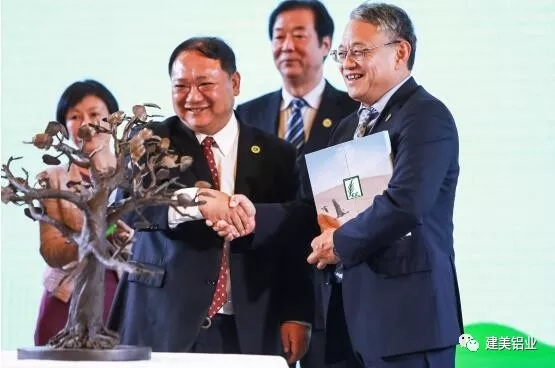 Alashan SEE sixth President Qian Xiaohua (left) and the seventh President Ai Luming (right) handover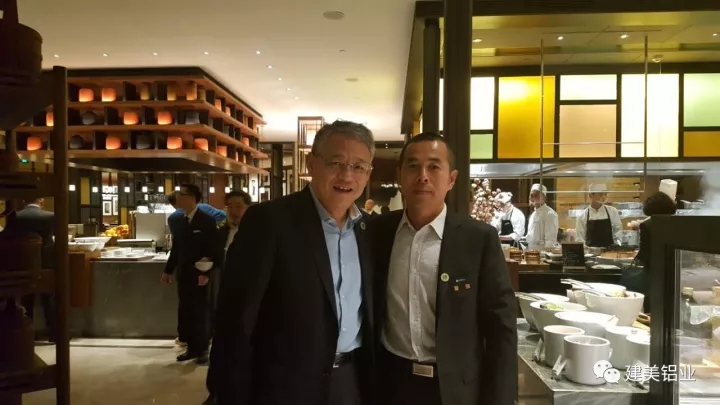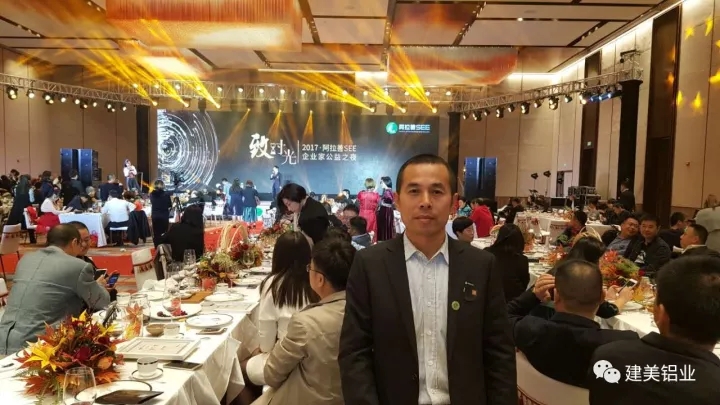 2017 Alashan SEE entrepreneurs night of public welfare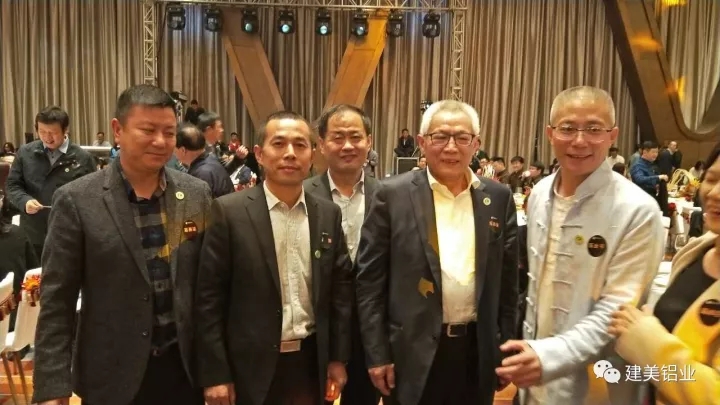 Mr. Ren Zhiqiang, chairman of Huayuan Real Estate (right 2)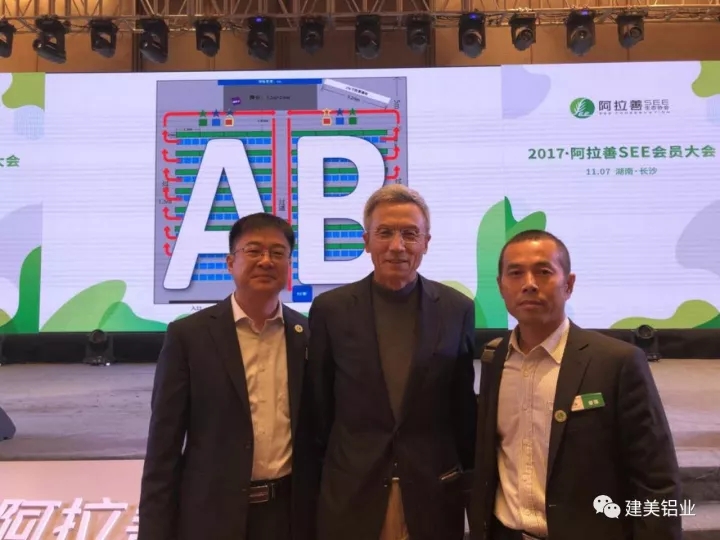 Prof. Xu Xiaonian, chairman of Alashan SEE foundation and famous economist (middle)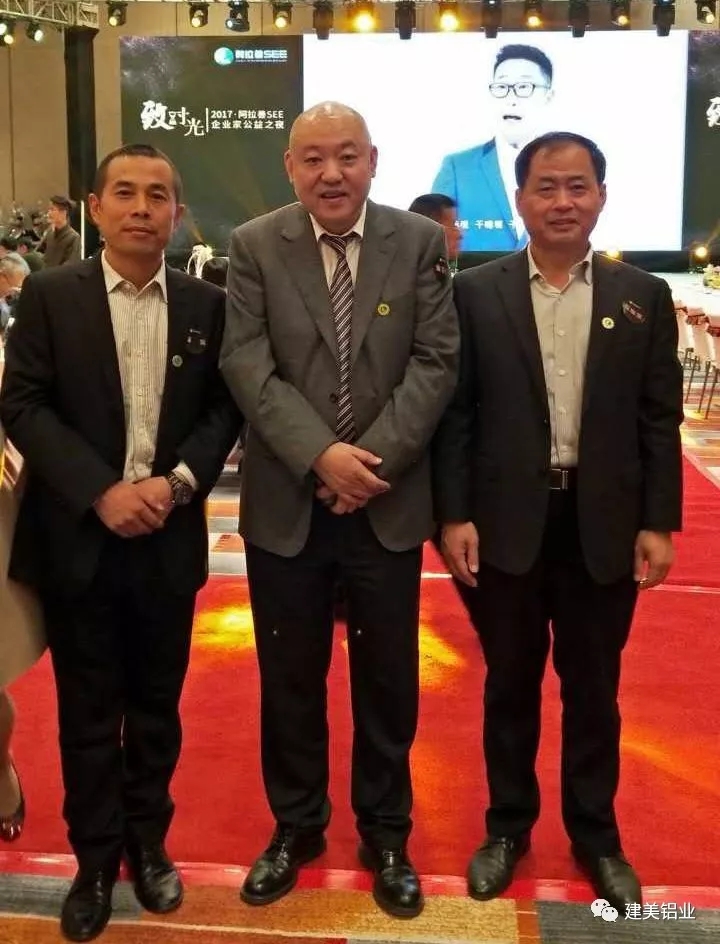 Mr. Dong Guoqiang, chairman of the Beijing Council International Auction Co. Ltd. (in)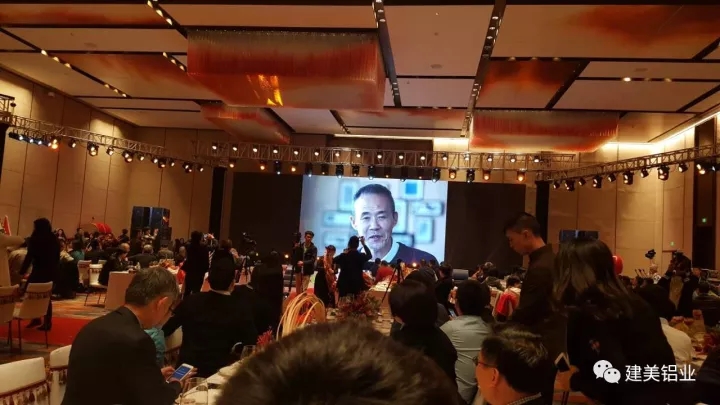 Mr. Wang Shi, founder of Vanke Group, congratulated the conference on its success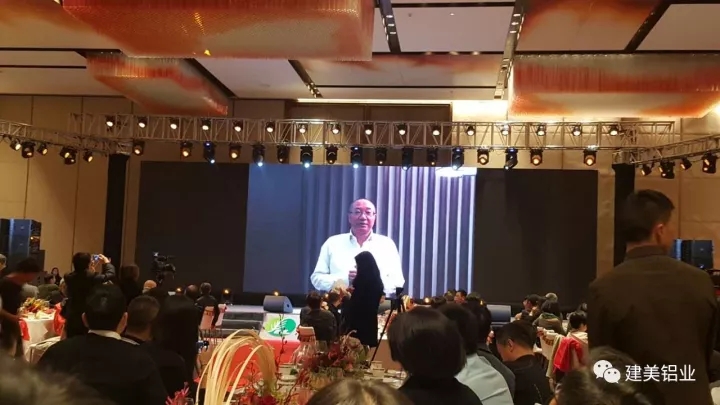 Mr. Feng Lun, chairman of Wantong holding company, sends congratulations
Alashan SEE ecological association:
Alashan SEE ecological association (SEE) was founded in June 5, 2004. It is an environmental protection organization funded by nearly one hundred well-known entrepreneurs in china. The association is a member of the non-governmental organizations (NGO), but also the public nature of the environmental protection institutions, the implementation of non-profit principle.
In 2001, Mr. Song Jun China entrepreneurs built Moon Lake ecotourism scenic spot in Inner Mongolia we spend fifty million yuan. After more than 3 years, the desert ecological area in Beijing attracted the first general manager Liu Xiaoguang, Tsinghua Tongfang environment Co., Ltd. chairman Lin Rongqiang, Nanyang education group chairman Ren Jingxi, panlongyunhai Pharmaceutical Group Chairman Jiao Jialiang, United Express Investment Consulting Co., Ltd. chairman Zhang Shuxin, China Group CEO Liu Jing, the giant investment company chairman Shi Yuzhu, the chief executive of sina long CEO and President Wang Yan and 100 China entrepreneurs have visited, the vast desert experience, so that entrepreneurs feel serious desertification China northwest, especially Alashan as a threat to Beijing's sandstorm source, the desert area of 1000 square kilometers per year (equivalent to a medium speed County area) approaching the north, the effects of radiation in southeast coastal areas of Japan, South Korea, and the local. It is a serious challenge for sandstorms, aroused hundreds of China entrepreneurs to social responsibility, and the collection of restoration of ecological environment of Inner Mongolia area of Alashan as a career and improve, slow or prevent sandstorms, and promote the China entrepreneurs to assume more social responsibility.
In June 5, 2004, hundreds of Chinese entrepreneurs in the vast Tengger Desert in a historic landscape -- the first Chinese (Society) to social responsibility, to entrepreneurs (Entrepreneur) as the main body, in order to protect the earth's ecological practice (Ecology) for target NGO (NGO) public institutions - Alashan SEE ecological association the official birth. As the 80 entrepreneurs committed sponsors: for ten consecutive years, the annual investment of 100 thousand yuan, in order to reduce sandstorms in Alashan as the starting point, efforts to protect the ecological environment Chinese, promote harmony between man and nature, and promote the harmony of man and society, and promote harmony between man and man.
Previous
Next"China's new songs" in the second quarter of the National City