Company News
Comrade Yu Feiqi visited Alcoa
Release Date: 2017-05-26 09:59:00 Source: Browsing Times:
On May 25th, comrade Yu Feiqi, political commissar of the people's Armed Forces Department of Linqu County, came to visit the Shandong Aluminum Co., Ltd. to visit and inspect and guide the work. Mr. Ceng Qiang, chairman of the United States Aluminum Industry Corporation, attended the event.
Have strong chairman accompanied by political commissar, visited the exhibition company and the production workshop, the current building material production technology and Alcoa products are widely used in detail to report, and to the political commissar, introduces the development status of the current development trend of aluminum industry in the international market and domestic aluminum industry.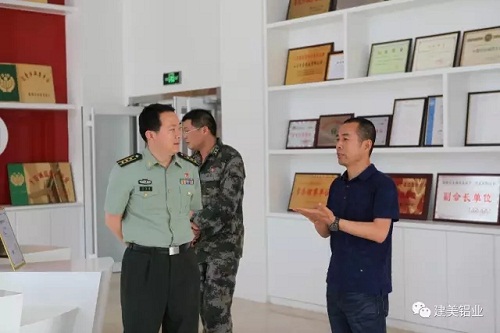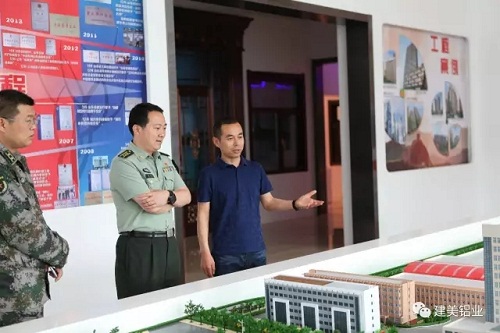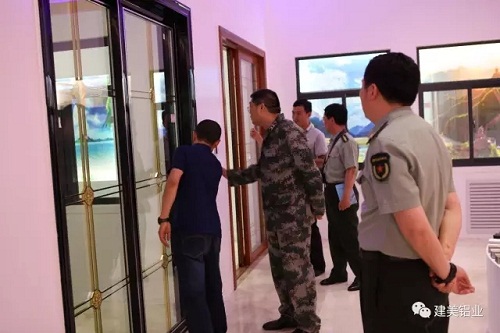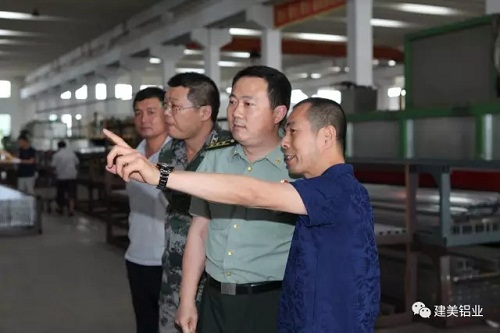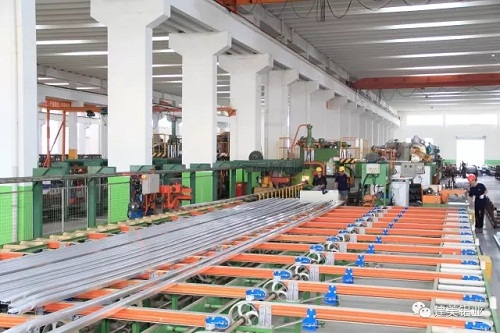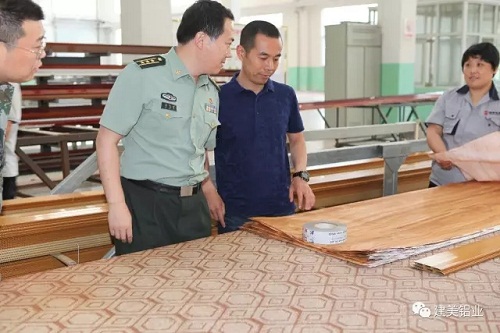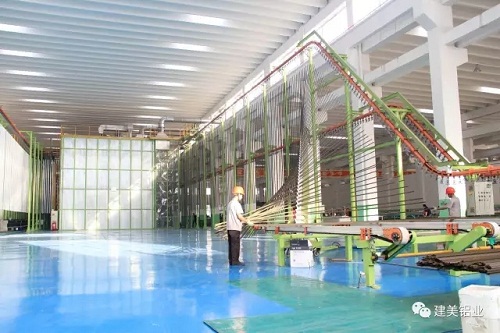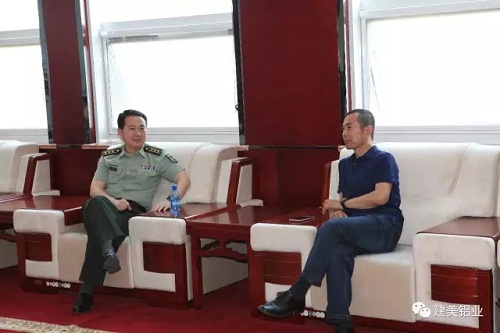 The political commissar highly appreciated the comprehensive strength and high quality products of Alcoa, and hoped to strengthen exchanges and cooperation in the field of military affairs in the future, and jointly promote the development of civil and military integration in a wide range, deep level and high level.  
PreviousWarmly congratulate the company participated in the fourth China (Nanjing) door
NextAlcoa formally joined the Alashan SEE eco Association, and jointly promote the c